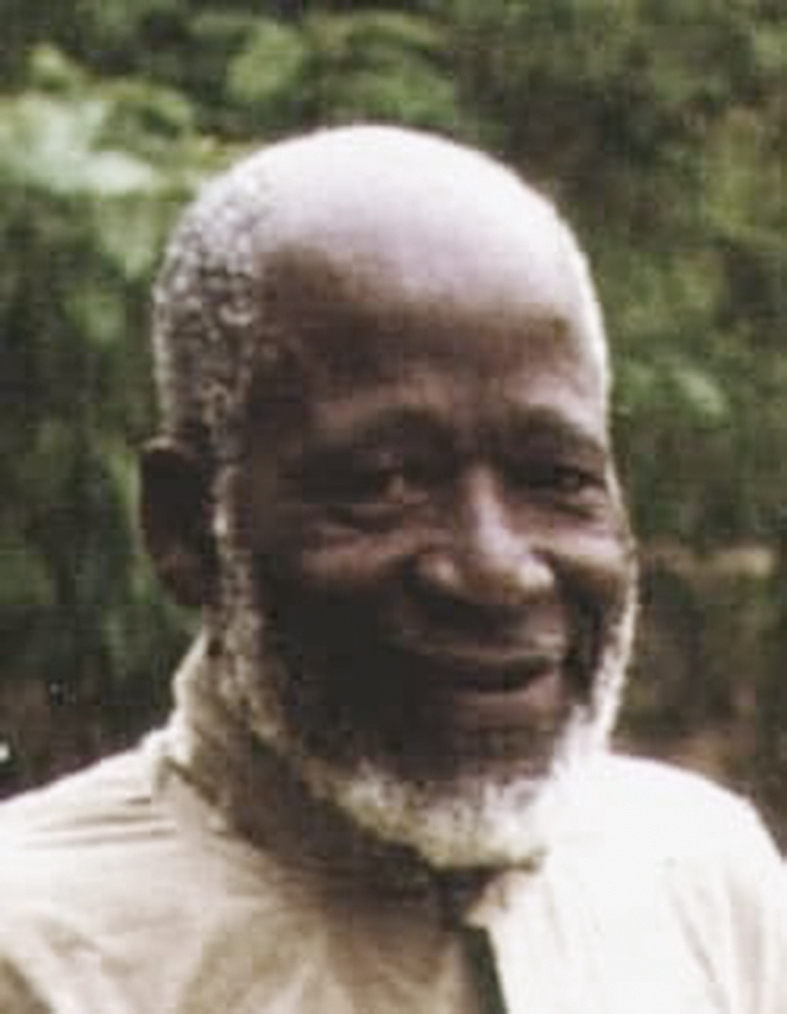 On May 20, Pope Francis gave his approval for the causes of Cameroonian priest, Simon Mpeke (1906 - 1975), to proceed on the path to beatification which comes with the honorific title of 'Venerable'
Pope Francis on Saturday, May 20, approved the beatification of a one-time Cameroonian Diocesan priest, Simon Mpeke (1906 - 1975) and advanced the beatification causes of eight other men and women.
Born in 1906 in Batombé (Édéa), into a family of pagan farmers of the Bakoko ethnic group, Baba Simon as he was fondly called, distinguished himself for the depth of his spiritual life and pastoral dedication.
After completing his studies in the Catholic mission school of the German Pallottines, he asked for Baptism, which he received on August 14, 1918, from the French Spiritans.
Having become a teacher after a period of teaching in the village school and then in the mission of Édéa – and sensing the call to the priestly life – he left his fiancée and began to study Latin with a small group of friends. In 1924, he entered the minor seminary and, on December 8, 1935, he was ordained a priest.
He carried out his ministry in a multi-ethnic neighbourhood in full demographic expansion and was very involved with the young people: Knowledge of several languages ??allowed him to get in touch with the local people. He died in Édéa on August 13, 1975, at the age of 69.
The Pope also gave his approval for the causes of eight servants of God to proceed on the path to beatification – the second of the three stages in the process of canonization
Simon Mpeke will thus now be called 'venerable' by the Church alongside Father Pedro Díez Gil, a Spanish priest of the Order of Poor Clerics Regular of the Mother of God of the Pious Schools (1913-1983); Italian Sister Edda Roda of the Capuchin Sisters of Mother Rubatto (1940-1996); and Brazilian Sister Tereza Margarida do Coração de Maria, a cloistered nun of the Order of Discalced Carmelites (1915-2005).
Italian-born Maria Cristina Ogier is another laywoman who was declared venerable by Pope Francis on Saturday. At the age four, she was diagnosed with a brain tumour. Despite her own nearly lifelong illness, Ogier devoted herself to helping the sick. She died in Rome in 1974 at the age of 19.
Brazilian seminarian Guido Vidal França Schäffer is a third layperson who has taken a step forward on the path to beatification. A lifelong member of the Catholic charismatic movement Rinnovamento nello Spirito Santo, Schäffer used his love for surfing as an opportunity to befriend other young adults and share the Gospel with them.
The last two servants of God whose beatification has been approved by the Holy Father include, Father Giuseppe Beotti, young Italian priest martyred by Nazis during World War II, and 16-year-old Lorena D'Alessandro, who died from a metastasized lung tumour in Rome, Italy, in 1981.
Venerable is the title given to a deceased person recognised formally by the pope as having lived a heroically virtuous life or offered their life. While Saints are persons in heaven (officially canonized or not), who lived heroically virtuous lives, offered their life for others, or were martyred for the faith, and who are worthy of imitation. In official Church procedures there are three steps to sainthood: a candidate becomes "Venerable," then "Blessed" and then "Saint."
Related Articles