House Speaker Receives New Year Wishes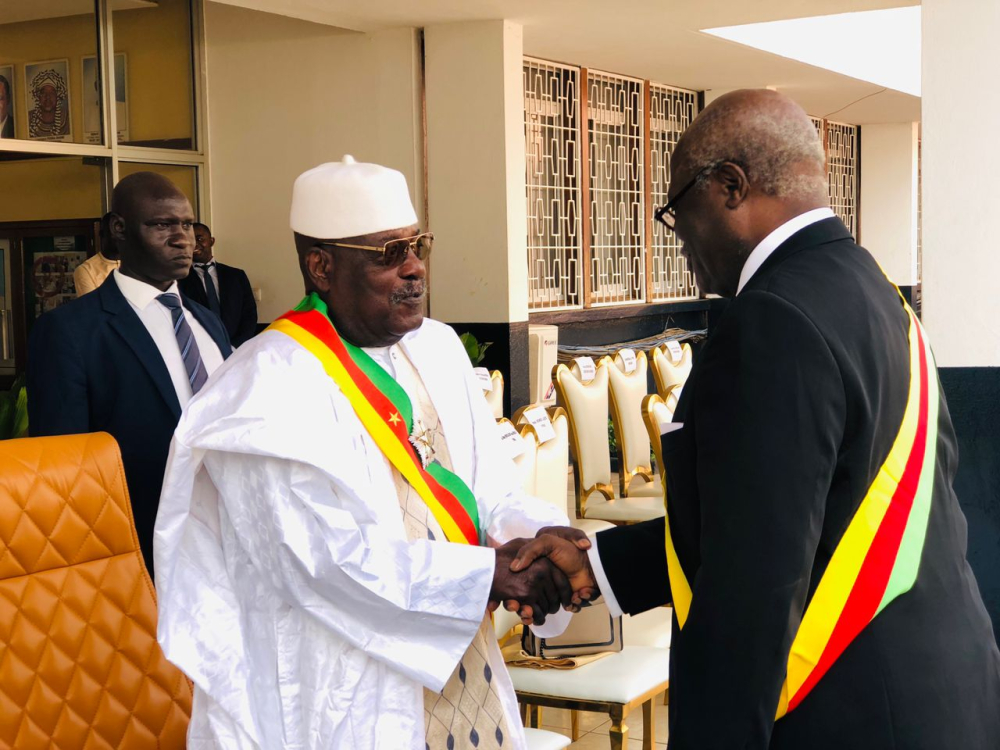 The ceremony took place Saturday January 7 at the esplanade of the Speaker's office
The President of the National Assembly Hon Cavaye Yeguie Djibril on Saturday January 7 received new year wishes from his close collaborators and other personnel of the legislative chamber.
The ceremony which took place at the esplanade of the Speaker's office lasted for about 30 minutes, time during which members of nine different delegations filed past to shake hands with the country's third personality.
The first delegation to show up was that of the Bureau of the National Assembly which was led by the Senior Vice President of the House Hon Hilarion Etong. Next was the Parliamentary Group of the Cameroon People's Democratic Movement, CPDM, and then members of other political parties represented in the National Assembly.
Other delegations included staff of the Cabinet of the House Speaker, staff of the General Secretariat of the National Assembly, services of the Questors, members of the Speaker's security unit and then the security unity of the General Secretariat.
Throughout the process, it was a visibly elated Hon Cavaye who extended his hands to each and every member of the delegations present. He was seen also exchanging pleasantries with them, with intermittent smiles.
At the end of the ceremony, attendees were treated to a common meal offered by the Speaker of the House, as members of the Lower House of Parliament look forward to starting the legislative year with the first ordinary session of 2023 coming up in March.
Related Articles