Cameroon:Civil Society Sets In To Calm Tensions Over land Grabbing In Douala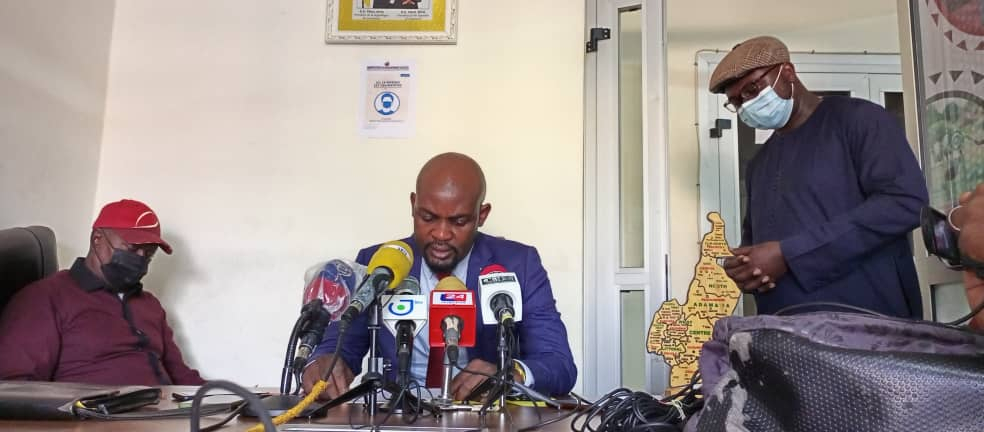 ODS
Tensions over a piece of land leased by a community to an individual had degenerated and 'Observatoire du Development Societal,' a Cameroonian NGO stepped in to bring peace
Relative calm has now returned in Ngombe, a rural community in the Douala V municipality. Tensions had mounted between the community and an agriculturalists, to whom the community had ceded a piece of land for her to exploit.
According to the NGO, 'Observatoire du Development Societal (ODS),'the community was later embarrassed to find out that the lady had proceeded to establishing land tittles, for the land ceded to her, on her name. Angers flared and there were even threats to live.
"The subject that concerns us today relates to facts involving distrust, harassment, aggravated violence, influence peddling, repeated attacks on the security of a community that aspires only to live in peace and enjoy its heritage quietly," Lilian Maurice Koulou Engoulou, the General Coordinator of ODS said as he opened a press conference on the matter recently.
The NGO further explained that: "As part of the application of the provisions of a Memorandum of Understanding, binding the village community of Ngombe, inDouala V, at a place called 'Lundi,' and Mrs Mekamgguem Jeanne d'Arcepouse Teuma," the later was charged to proceed to establish documents for the land. She had been permitted to exploit the land by growing palms.
"Under the said memorandum of understanding, Mrs. Mekamguem is authorised to proceed with the registration of the land considered on the express condition that the land titles contained are established in the name of the community," Lilian Maurice Koulou Engoulou explained.
He adds that the community was shocked to learn that the said piece of land had been registered in the name of the lady who had been allowed to exploit it. In an attempt to get things right, violence, threats and even injuries were inflicted on some commuters.
The NGO calls for peace and says persons concerned on the matter had been linked up with the competent and appropriate quarters.
Related Articles