Cameroon, Brazil Discuss Avenues To Ramp Up Ties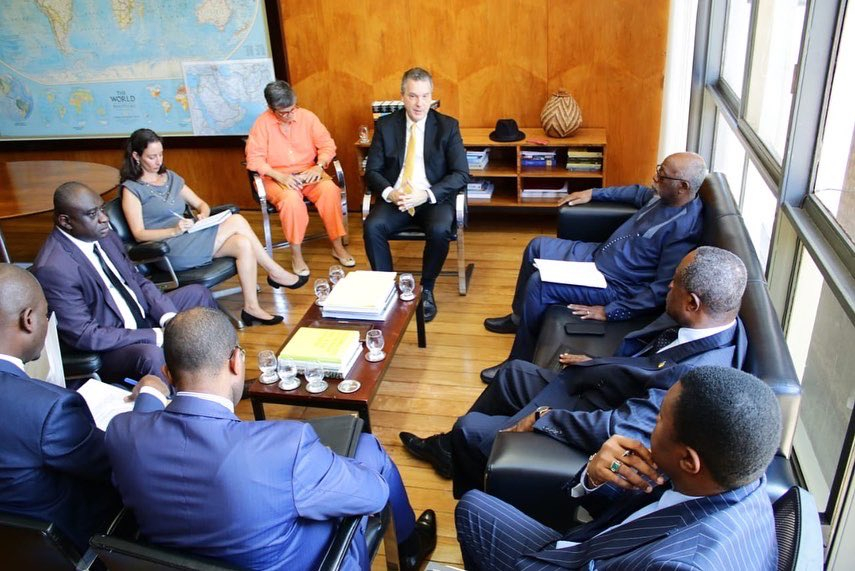 Mbella Mbella
Talks to this effect were held recently in Brasilia on the sidelines of the presidential inauguration of Luiz Ignacio Lula da Silva as the Latin American nation's 39th Head of State
External Relations Minister Mbella Mbella recently held bilateral talks with Brazil's deputy Foreign Minister in charge of the Middle East and Africa with the aim of examining ways through which relations between the two countries can be consolidated.
The talks took place early this month when Mbella Mbella was in the capital Brasilia to attend the investiture ceremony of new President Luiz Ignacio Lula da Silva as representative of President Paul Biya.
On the sidelines of the ceremony, Mbella Mbella was received in audience at Brazil's foreign ministry during which his delegation and the host one exchange views on a wide range of subjects of interest. They reviewed the state of relations between both nations and discussed possibilities of expanding the relations to new domains.
The Cameroonian delegation was among at least 129 other international delegations which attended the investiture ceremony of President Lula.
Cameroon and Brazil have longstanding bilateral relations which date back about six decades. Apart from the Brazil-Cameroon Joint Committee which is a platform for both countries to discuss issues aimed at advancing the ties between them, they also have a couple of cooperation agreements which cut across many domains including culture and tourism, trade, defence, and education, among others. The Brazilian embassy in Yaounde has existed since 1982.
The highpoints of the relations came first in 2005 when President Lula, while in his first stint as Brazilian president, paid an official visit to Cameroon. Five years later, President Paul Biya paid a similar trip which was an opportunity for both leaders to discuss issues of mutual concern and benefit.
It's worth mentioning that just a few days before the trip to Brazil, Mbella Mbella granted an audience to the country's ambassador to Yaounde, Patricia Maria Oliveira Lima, during which both personalities had a conversation on cooperation issues.
Related Articles