"Nganu" Will Be Available On Netflix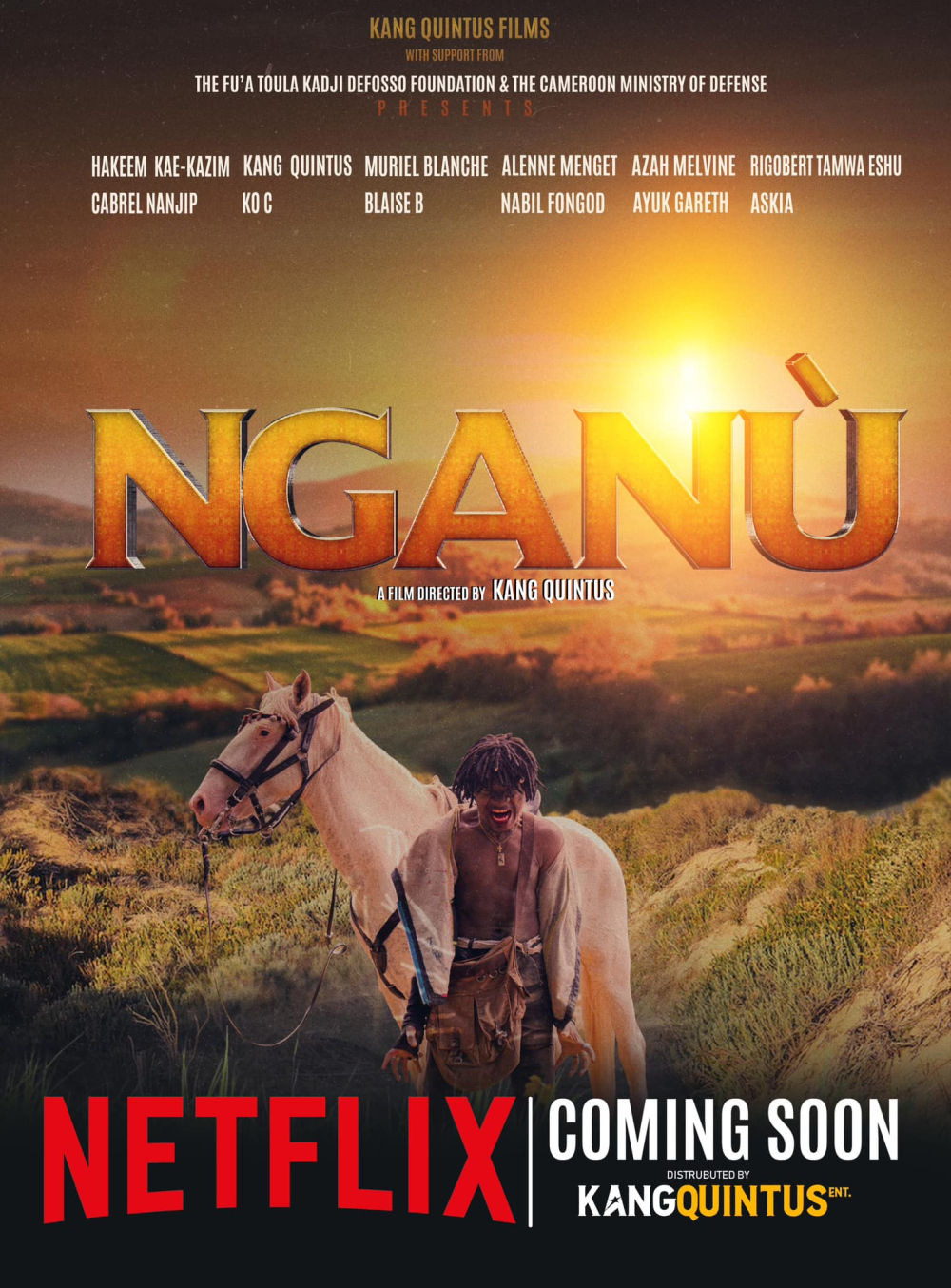 The film by Kang Quintus which explores themes of love, family, tradition, and vengeance has been making waves on media platforms. Its acquisition by the giant streaming service is sure to bring it to a wider audience
Netflix has acquired the rights to "Nganu," the latest movie by Cameroonian filmmaker Kang Quintus. This comes weeks after the celebrated Cameroonian filmmaker and actor was made an aggregator for Netflix.
"Nganu" tells the story of a violent and withdrawn man Nganu, who due to several traumas suffered in his childhood, constantly abuses and beats his wife Meukeuna under the overwhelming gaze of their son Kum. In an attempt to come to terms with his past, he leaves for the city to join the army. Unfortunately, he returns to his village in Cameroon to find the reality of the monster he created due to his past actions. He is torn between his love for his family and his desire to pursue his dreams, and the film follows his journey as he navigates these conflicting emotions.
Kang Quintus, the film's director, is known for his visually stunning and thought-provoking movies that explore African culture and identity. His previous films, including "The Fisherman's Diary" and "Saving Mbango," have won critical acclaim and awards at international film festivals.
In a statement, Quintus expressed his excitement about the film's acquisition by Netflix, saying, "congratulations to the 'Nganu' cast & crew and a big thank you to our partners: The Fu'a Toula Kadji Defosso Foundation, UCB & the Cameroon Ministry of Defence."
"Nganu" is directed by Kang Quintus assisted by Musing Derick. It stars known names in the entertainment industry like Alenne Menget, Muriel Blanche, Cabrel Nanjip, Ko C, Blaise B, Nabil Fongod, Askia and others. Some will be making their film acting debut.
The acquisition of "Nganu" by Netflix is a testament to the streaming platform's commitment to showcasing diverse voices and stories from around the world. As the popularity of international cinema continues to grow, platforms like Netflix are playing an increasingly important role in bringing these films to a wider audience.
No release date has been announced yet for "Nganu" on Netflix, but fans of Kang Quintus and African cinema can look forward to experiencing this powerful and moving film in the near future.
Related Articles