From Cameroon To Hollywood: Constance Ejuma Visits SOPECAM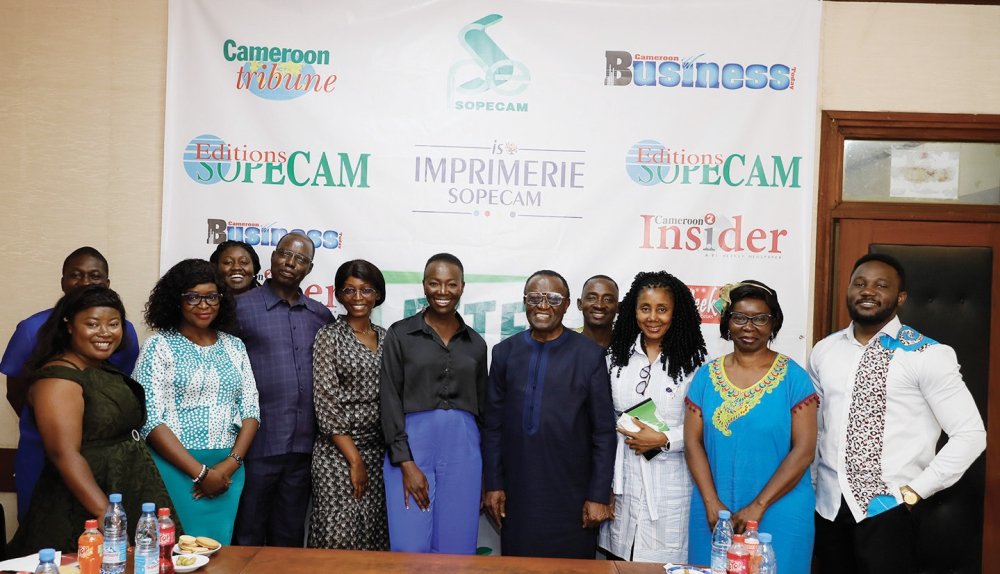 Hollywood actress Constance Ejuma has paid a working visit to the Cameroon News and Publishing Corporation (SOPECAM) Yaoundé on Monday, May 7. The actress, who is originally from Cameroon, was received by the management team of the state-owned media organ
During her visit to Cameroon, Ejuma was at the Cameroon News and Publishing Corporation (SOPECAM) where she discussed her work in the entertainment industry and her passion for acting. She also shared her experiences in Hollywood and the challenges she has faced as an aspiring 'A' list actress.
The Hollywood actress disclosed that she is in Cameroon primarily to visit her family and honour the legacy of a school created in honour of her grandmother. She also revealed that it was only at the age of 16 that her interest for acting set in. With that in mind, she began attending acting classes and consequently studied Theatre in the University of Toronto. Few years later, the "Dora Milaje" warrior woman moved to Los Angeles as it was the centre stage of acting in the world (Hollywood). That is how she eventually got a role in the blockbuster movie "Black Panther" that gained her some popularity. She has also featured on music videos of popular artistes like Jennifer Lopez in "El Anillo" and Beyoncé's "Black is King".
Ejuma expressed her admiration for the work done by some Cameroonian film makers like Kang Quintus' "Fisherman's Diary" and other made in Cameroon films she had the opportunity to watch some years ago during the Cameroon International Film Festival (CAMIFF). She also expressed her readiness to chip in ideas for the Cameroonian film industry.
The management team of SOPECAM thanked Ejuma for her visit and was praised by the company's deputy general manager for her outstanding work in the entertainment industry, hoisting Cameroon's flag high.
Ejuma didn't leave SOPECAM's vicinity empty handed as the management team handed her a couple of gifts. About people's excitement around her, Ejuma said, "I am very surprised and flattered. I never expected this." To this, SOPECAM's deputy general manager assured her, "we are very proud of you and we appreciate what you are doing."
Ejuma has also produced and directed other films, including "Ben and Ara", which explores the complex relationship between an African Muslim man and an American Catholic woman.
From SOPECAM, Ejuma embarked on a series of activities exposing herself to the Cameroonian audience and getting to meet key figures of Cameroonian cinema in a bit to know more about Cameroonian cinema.
Related Articles