Consolidating National Unity: Not Just About Sloganeering!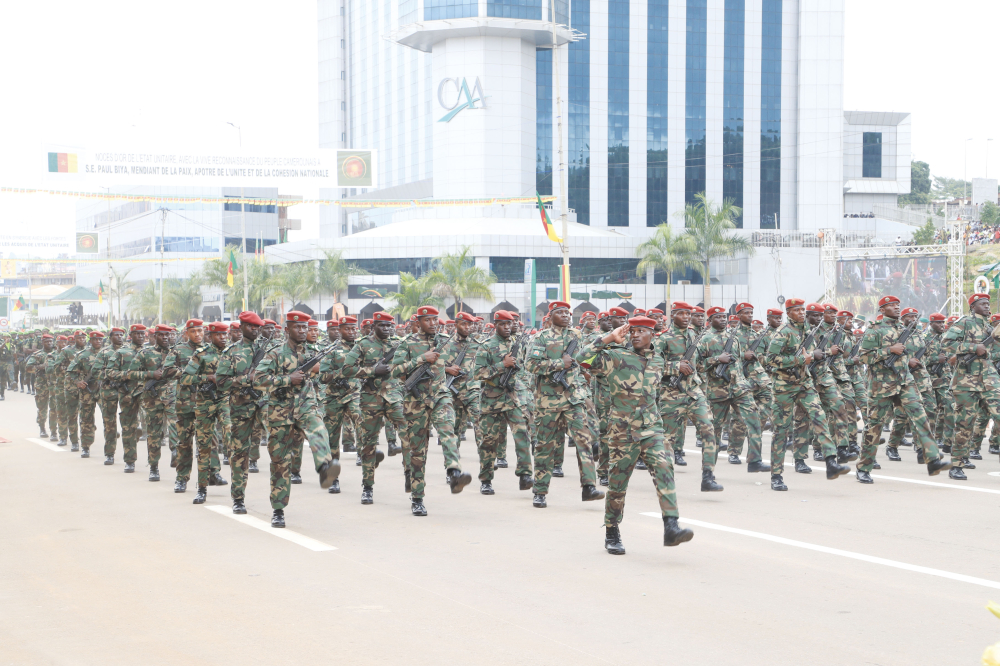 We are a few days away from the 51st edition of the National Day which will be celebrated on May 20. The build-up to the national event has been marked by preparatory activities from both the defence and security forces and the civilian population. Rehearsals for march past – the major activity which always characterises the day – have been ongoing in Yaounde and all the other nine regional capitals.
So, as Cameroonians looks forwarding to celebrating 51 years of the advent of the unitary state, many are those who hold that it is a moment for deeper reflection on how good or bad the journey has been, and what more can be done to tighten the girdle of national unity and concord.
It's worth noting first of all that this year, the National Day event will take place under the theme "Defence forces and the Cameroonian people, in harmony to safeguard peace and national unity, bedrock of a strong and prosperous Cameroon."
Observers say this year's team is meant to highlight the symbiosis that should exist between the civilian and military citizenry. This, they say, is even more important especially at a time when the country is facing a multiplicity of security challenges in almost all the ten regions of the country.
In the North West and South Regions, the defence and security forces have been fighting to protect people and their properties, but also the territorial integrity and sovereignty of the state against armed separatists who are fighting to establish a new country. In the Far North, forces have also been on the ground fighting to push back insurgency from Boko Haram armed men, who often wreak havoc on helpless communities.
Be it in the Adamawa, the East, or the North, the men in uniform have also been present, and active. In all of these theatres of action, the troops have one ultimate mission, which is to protect the people and territory of Cameroon, sometimes at the expense of their own lives.
Other than this, the forces also contribute to community development through the execution of community projects. Not only have we seen them build infrastructure such as bridges and sections of roads in some parts of the country, we have also seen them involved in other community outreach programs like medical intervention for different health problems.
This notwithstanding, many are those who believe that the relationship between the defence and security forces and the civilian community has to be seriously improved upon by building a stronger trust mechanism which will smoothen the rails of collaboration. And this can only be done by instilling the mentality in our communities, especially those facing specific security challenges, that the uniformed man holding a rifle in their midst is not there to intimidate or kill armless and well-meaning civilians, but rather to protect them from those who seek harm and mayhem.
That said, the National Day which is fast approaching, should also be a moment for Cameroonians of all ethnicities to remember the commonality of their national destiny, and also to have an open mind about how better to make one another feel a greater sense of belonging despite the litany of challenges which stand on the way.
Like historian Prof Victor Julius Ngoh told Cameron Insider last year, Cameroonians must understand that Cameroon is their country and the country belongs to all of them. This means that the interest of Cameroon and all Cameroonians should and must come first, and this also means that government has the onerous responsibility to put in place structures which will reflect and make sure that the interest of all Cameroonians is taken into account in all social, economic, cultural and educational development initiatives.
That is why some citizens agree that despite the efforts which continue to be made by Cameroonians as well as by government and its institutions to encourage togetherness and harmony, a lot more intentional measures must be taken in order to preserve the cultural and historical values which underline the very essence of our existence as a nation.
We must also not forget to do what is right to preserve, protect and value this jewel. We must see ourselves as equals, and at all times, avoid using derogatory and hateful comments and diatribes which can irk the bile of a fellow brother or sister. Unfortunately, we have seen or heard this quite often on social and even traditional media platforms.
Government, for its part, must equally continue to make efforts to promote good governance, and to ensure that in all endeavours that require the reflection of our national character, the national care is shared equitably. The onus remains on each and every one of us be cognisant of the fact that it is more important to bury our differences, irrespective of our region, division, subdivision or village, so as to continue to live and enjoy that divine destiny which has brought thus far.
May 20, 2023 comes one year after Cameroonians celebrated the 50th anniversary of the National Day. One year on, it is but normal that we continue with kind of reflection that is needed for us to build a stronger and more united country capable of creating wealth and prosperity for everyone.
Related Articles