Nimo Loveline Scoops Award In Morocco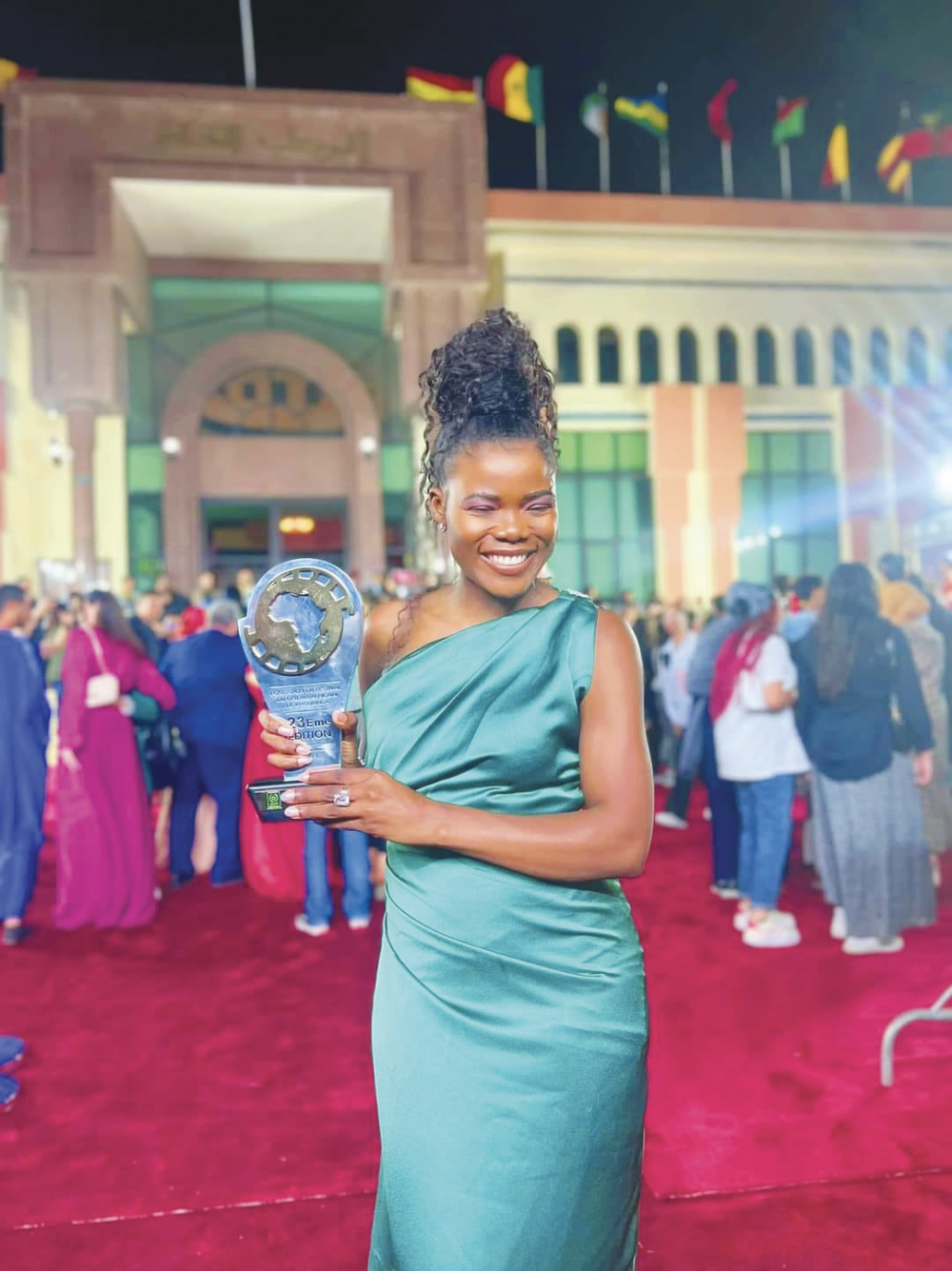 It was during the Khouribga African Film Festival that took place from May 6 to 13
Cameroonian actress, Nimo Loveline, has won the prestigious "best African female actress" award at the Khouribga African Film Festival in Morocco. The festival, which took place from May 6 to13, featured films from all over the African continent, celebrating the diversity and richness of African cinema.
Nimo Loveline was recognized for her outstanding performance in the film "The Planter's Plantation" directed by Eystein Young Dingha. The film tells the story of a young determined girl who must battle family and society to preserve her late father's legacy, a colonial plantation, amid disagreements. Loveline's portrayal of the main character, Enanga, was praised for its emotional depth and authenticity.
In her acceptance speech, Loveline expressed her gratitude and dedicated the award to "The Planter's Plantation" cast and production team and to all those who've believed in her over the news.
The Khouribga African Film Festival is one of the most important cultural events in North Africa, bringing together filmmakers, actors, and cinema lovers from across the continent. The festival aims to promote African cinema and to encourage dialogue and exchange between African cultures.
Attention is also geared towards the upcoming Africa Magic Viewer's Choice Awards (AMVCA) in Nigeria, as Loveline has been nominated as "Best African Female Actress", a big win for her career as she becomes the first Cameroonian to be nominated on this highly regarded platform.
Nimo Loveline's success at the international scene is a testament to the growing recognition of Cameroonian cinema and the talented artists who are driving its growth. Her victory is sure to inspire a new generation of filmmakers and actors in Cameroon to tell their own stories and to contribute to the vibrant and diverse world of African cinema.
Related Articles