CEMAC: Rise In Export Prices For Certain Agricultural Products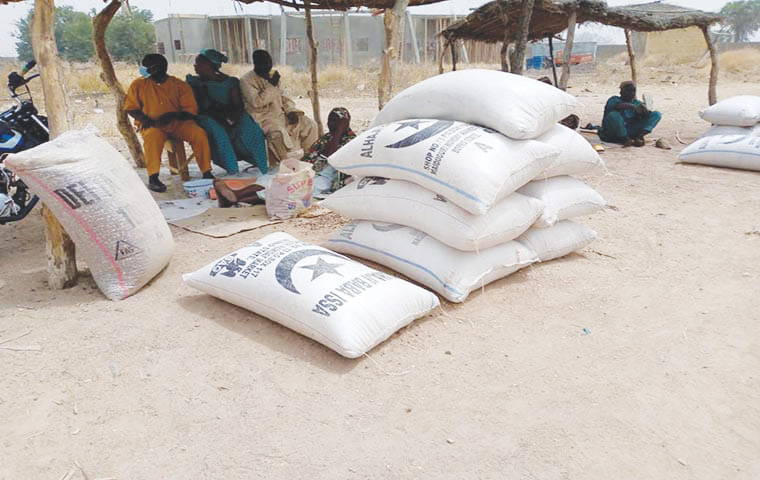 Farmers would make better profits if more efforts are made toward improving productivity
The upward trend is attributed to rise in the cost of farm inputs and world demand especially from China
Export prices of main agricultural products exported from the Central African Monetary Commission (CEMAC) zone to other countries increased significantly in the first three months of 2023.
The price rise, which concerns banana, cocoa, rice, sugar, rubber, palm oil and tobacco, is imputed to a surge in the prices of farm inputs especially mineral fertilizers. It is further attributed to an improved prospect for the development of world demand for certain products, such as cocoa, rice and bananas and, to a lesser extent, palm oil and rubber, in connection with the recovery in demand from China (the world's largest importer of palm oil and rubber). The information is contained in the Composite Index of Prices of Basic Products (ICCPB) of the sub-region for the first quarter of 2023 by the Bank of Central African States (BEAC).
The price index of agricultural products exported by countries of the monetary zone increased by 7.3 percent, driven by banana (+11.7 percent); cocoa (+10.9 percent), rice (+9.8 percent); sugar (8.5 percent), rubber (8.2 percent), palm oil (+3.2 percent), and tobacco (1.2 percent).
With this upward trend, it should be noted that certain agricultural products did not experience the same performance during the same period. These include cotton (-2.1 percent). "With regard to cotton, episodes of frost, but also drought, have left their mark on the plantations leading to their inevitable decline," the report states.
Although showing increased performance in the first quarter of 2023, the forecasts of the central bank are pessimistic on the evolution of these various agricultural products. "Agricultural prices would fall by almost 5.0 percent in 2023 before settling in 2024, thanks to improving yields and the on-going return of Ukraine to world markets".
It should be remembered that the Composite Commodity Price Index (Iccpb) is a document based on 20 commodities distributed in five activity sectors and which represent 90 percent of the value of exports in the area.
Related Articles