Reconstruction Of NW, SW: UNDP Pledges Continuous Support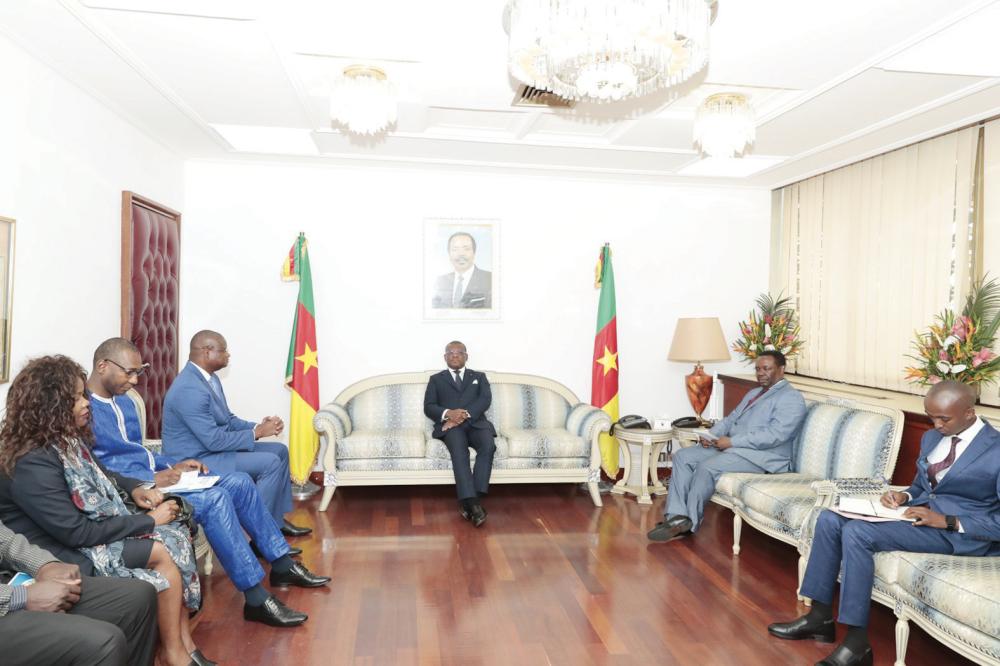 In his first meeting with the PM Tuesday May 23, the UN agency's country boss spoke of some of the priority areas where they are implementing projects in the country and said they remain committed to respecting their own side of the bargain
The country representative of the United Nations Development Programme (UNDP) Aliou Mamadou Dia has restated the commitment of the UN agency in supporting the Presidential Plan for the Reconstruction and Development of the North West and South West Regions, as well as other development projects in Cameroon.
Dia made the pledge on Tuesday May 23 during a meeting with Prime Minister Dr Joseph Dion Ngute at the Star Building. It was his first meeting with the head of government since he officially assumed office in the country early last month.
At the end of the exchange with the PM, Dia said they spoke about a wide range of issues including the ground the UNDP has to cover in Cameroon in terms of project execution. The official spoke of some of the priority areas where the agency is implementing projects in the country and said they remain committed to respecting their own side of the engagement.
About the presidential plan to reconstruct the two English-speaking regions, the UNDP is the field implementing partner which has overseen the execution of over 100 projects in different sectors. According to Dia, the reconstruction plan is one of the key routes to bringing back sustainable development and peace to the crisis-ridden regions and the UNDP will remain supportive of the initiative.
He also talked about the agency's involvement in the reconstruction plan for the Far North region, saying he and the PM shared ideas on how the implementation of earmarked projects can be successfully done.
Generally speaking, the UNDP country boss told Star Building correspondents that he and his host shared views on how the agency can support the government in implementing projects enshrined in the 2020-2030 National Development Strategy. Dia said the UNDP is also ready to assist in the realisation of projects within the framework of the UN Sustainable Development Goals (SDGs).
Other issues they discussed included collaboration on the execution of projects that are capable of delivering greater impact in the lives of vulnerable youths, women, and remote communities across the country.
Related Articles