Cameroon:Mayo-Darlé Lights Youth Day Candle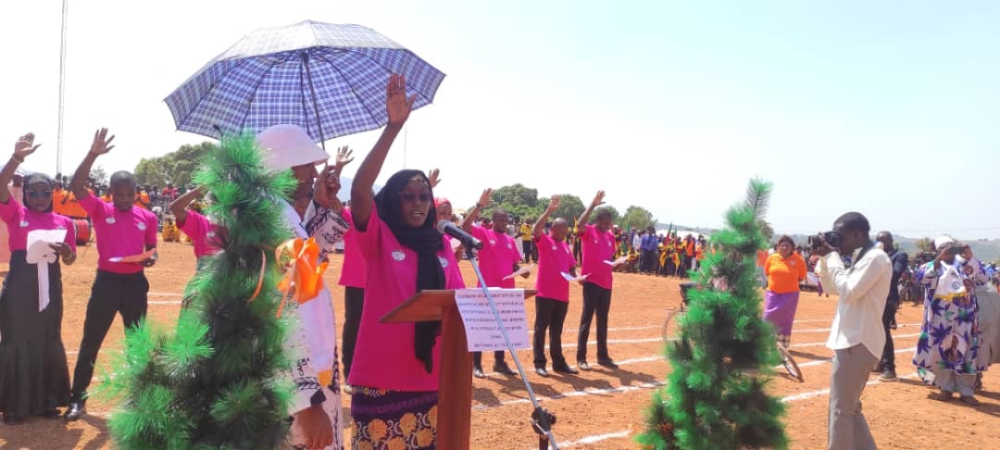 Youth Day
This cosmopolitan locality of Mayo-Banyo Division of the Adamawa region, famous for rearing cattle and farming of corn and vegetables, welcomed the Minister of Youth Affairs and Civic Education February 1, for the official launching of the National Youth
An exchange of handshake with a neighbour on the left, right, from behind and in front in one's mother tongue was the ritual that set the tone for the official launching ceremony of the 57th Youth Day in Mayo-Darlé, Mayo-Banyo Division of the Adamawa region last February 1, 2023.
To the presiding Youth Affairs and Civic Education Minister, Mounouna Fousou, this act in itself carries the weight of "civic" behaviour. Little wonder why he anchored his keynote address on the ethnic, linguistic and cultural diversity that forms the bedrock of Cameroon's unity.
"This official launch meeting gives us the opportunity to exchange directly with young people and reaffirm to them the Government's willingness to work for their full development and socio-economic integration," Foutsou said.
The main objective of the launching ceremony, he went on, was to remobilise the population in general and young people in particular through close contact and frank dialogue on their concerns. It was also the occasion to give youths additional information on the efforts that the government has been deploying to ensure their harmonious and responsible integration into the socio-economic fabric.
He revisited the significance of the theme chosen for this year's national youth day: "Youth, Moral, Civic and Entrepreneurship Rearmament, a Guarantee for Discipline in Building of a United and Prosperous Cameroon".
"This theme, which serves as a breadcrumb trail for all the events, unsurprisingly plunges us into the particular socio-political context recalled by the President of the Republic during his end-of-year message to the nation on December 31, 2022, namely: "like me, you have observed, in our cities and countryside, the worrying rise in incivility, violence, non-respect of basic social standards or established public order".
Foutsou then launched a fervent appeal to Cameroonian youths "to keep the nation standing, strong and resilient in the face of many challenges".
"The Ministry of Youth and Civic Education, to play its part in all the innovative solutions proposed in order to fight against incivility and other deviant behaviour on the one hand and to promote peace, social cohesion and living together, has set up the National Program for Civic Education through Moral, Civic and Entrepreneurial Rearmament with a view to a concerted and global response, without exception, to restore the image of morality and civic-mindedness in all links in the company."
Launched in 2022, the said programme serves as a reference in the formulation of sectoral programmes of civic education in Cameroon.
"It aims to enable each citizen to learn and/or relearn civilities, good citizenship, the fundamental values ??of integrity and living together, in a multi-ethnic and multicultural national community," according to Foutsou.
"After the East, Littoral, South-West and West regions, I am today in the Adamawa with equipment and hardware materials for the beneficiaries of the Three-Year Special Youth Plan, as well as support for groups of young farmers, breeders and craftsmen and biometric youth cards for young people who have requested it."
Related Articles