Cameeroon:Youths Hasten Steps To February 11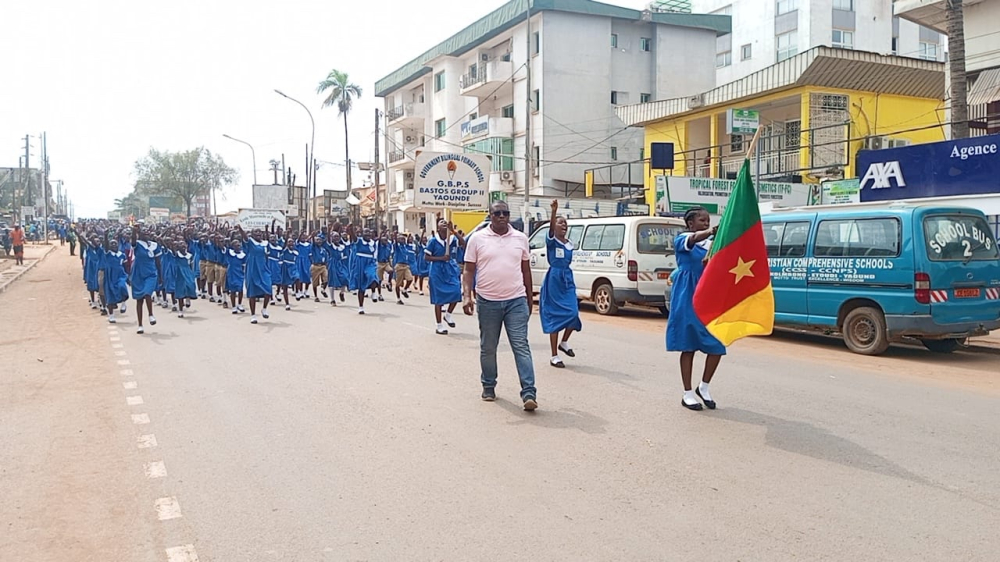 Youth Day
The past week has been particularly busy for youths across the country who have got themselves immersed in different extracurricular activities including promotional fairs and civic training as a prelude to the National Youth Day this Saturday
In under 48 hours, youths in Cameroon will once again participate in the much anticipated march past and other acrobatic exercises reminiscent of the National Youth Day of the days of yore.
On Tuesday, February 7, 2023, the Minister of Youth Affairs and Civic Education, Mounouna Foutsou, in the company of his Public Health counterpart, Malachie Manaouda, opened the Youth Village in at the Esplanade of the Yaounde City Council. This was followed closely by the unveiling of the Opportunity Fair, the Promotional Fair of Youth Initiatives and Creativity, the "Young Patriot's Trail", and the Space for promoting the National Civic Education Programme for Moral, Civic and Entrepreneurial Rearmament.
The Minister also opened the training session on moral, civic and entrepreneurial re-armament for the 180 Junior Members of Parliament of the 6th legislature under the theme: "Youth Civic Engagement and Health Promotion".
The training session that I have opened aims to ensure the moral, civic and entrepreneurial rearmament of the young parliamentarians that you are," Mounouna Foutsou said.
"It is question of recalling or insisting on the moral and civic values ??that you are called upon to cultivate and promote. It is also a question of arousing your commitment to the fight against words that undermine the city at all levels, particularly in terms of health."
The Minister cautioned the youths against the consumption of drugs and other psychoactive substances which he says not only destroy their health but a vector of "the deviant behaviour observed among young people today."
"I will also insist on the misuse of social networks, which has a detrimental impact on the quality of information aimed at young people and on the constant need to promote civic values ??and harmonious living together. These scourges and many others seriously hinder your contribution to the life of the Nation."
Taking the cue, the Minister of Public Health, said today's society is one in which nothing mustn't be done without the involvement of young people.
"They are the ones who push the Ministry of Health to work. We observe that even the most sensitive positions of responsibility are also offered to young people. So if these young people are better equipped, there will be a commitment, a determination, win the battle," according to Dr Manaouda.
This year's National Youth Day, in its 57th edition, has been pegged under the theme: "Youth, Moral, Civic and Entrepreneurship Rearmament, a Guarantee for Discipline in Building of a United and Prosperous Cameroon".
This year's Youth Day has as novelty, the concretisation of the National Program for Civic Education through Moral, Civic and Entrepreneurial Rearmament with a view to a concerted and global response, to restoring morality and civic-mindedness of young Cameroonians.
"It will be a question of instilling in young people the legendary Cameroonian fighting spirit of the Indomitable Lions," according to the Minister.
Related Articles