PM Exhorts Ministers To Leverage AFCON For Image-Raising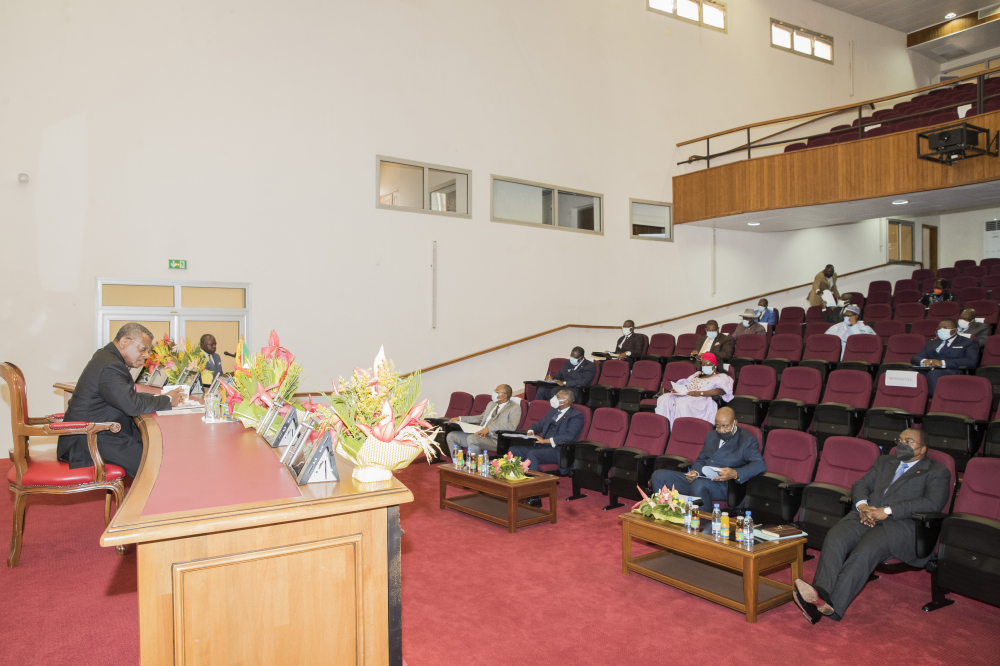 The Prime Minister, Dr. Joseph Dion Ngute was speaking Friday, during a meeting to assess hygiene, sanitation and decorative aspects of the forthcoming African Cup of Nations
The Prime Minister, Dr. Joseph Dion Ngute has given specific directives to some cabinet ministers to ensure that Cameroon projects an image worthy of the name during next year's African Cup of Nations Jamboree.
He was speaking in Yaounde Friday, during a meeting organized for the purpose.
The meeting centred on ways of improving hygiene, sanitation, and the outlook of towns which will play host to matches.
Easing transportation of the different delegations across the country was also discussed.
The Minister of Decentralization and Local Development, Georges Elanga Obam underlined the role of municipal authorities which is that of mobilizing the populace and ensuring that the towns are clean, roadside structures painted, and road signs, public gardens and street markings developed to suit the occasion.
For her part, the Minister of Housing and Urban Development, Celestine Ketcha Courtes, presented what her ministry is doing to promote cleanliness in the host towns.
"In 2019, we launched the "Clean City" campaign. This was to prepare this special event. In October 2020, we launched a "National Clean City" competition aimed at pushing Mayors to take strong engagements to keep their cities clean," she said.
The Minister of Arts and Culture, Bidoung Mkpatt disclosed that all the ten Regions are currently working on festivals, exhibitions and dance groups to be displayed during the AFCON.
AS far as public transportation is concerned, the Minister Delegate in the Ministry of Transport, Njoya Zakariaou assured the Prime Minister that adequate transport facilities will be provided to visiting delegations spanning air, road and rail.
The Prime Minister then enjoined all the stakeholders to leave nothing to chance as the competition should rather serve as an image-raiser for Cameroon.
Earlier Wednesday, another meeting took place at the Prime Minister's Office with focus on the various organizational aspectsof the tournament which is slated to take place from January 9 to February 6, 2021.
Related Articles