AFCON 2021: Draws Slated For Yaounde Conference Centre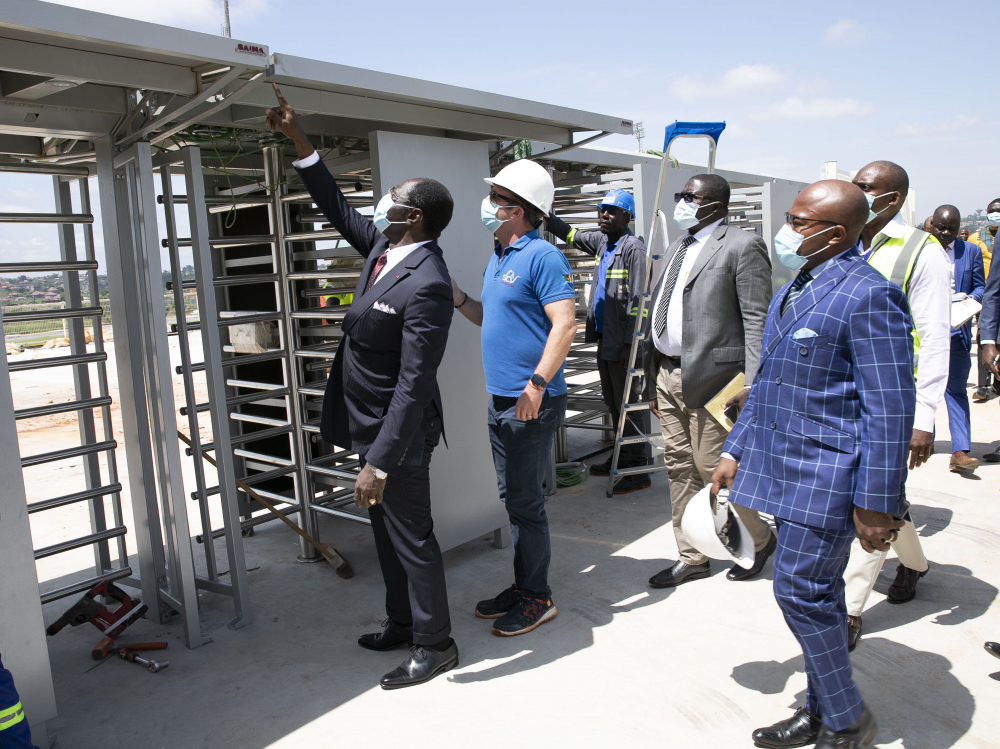 Olembe
Visiting the Olembe Sports Complex last Thursday, Minister Mouelle Kombi made some important declarations
The finishing touches on the Olembe sports complex are gradually ending. The Minister of Sports and Physical Education who doubles as the President of the Local organising Committee of the 2020 Totalenergies AFCON, Professor Narcisse Mouelle Kombi, was at the stadium for an evaluation visit.
After touring the stadium and its annex, during his traditional press conference, Minister Mouelle Kombi announced that the AFCON draws will take place at the Yaounde Conference Centre. The new venue was validated by CAF. This is a major change as the event was initially scheduled for the Multipurpose Sports Complex.
Another announcement made during his presser was that the AFCON anthem and mascot had also been approved by CAF. An international friendly was also envisaged in the month of September to take place at the Olembe stadium.
Last Friday, after the visiting the Olembe sports complex, the COCAN President went to Garoua for the same purposet. The sports boss visited lodging infrastructures like the Benoue, Plazza, Ribabou, New Town, Shalom, Dreamland, Tour d'argent and Relais St-Hubert hotels.
He also went to the training sites like the CENAJES and annex stadium of the Garoua stadium. A CAF delegation is expected in the country in the days ahead for inspection.
Related Articles