Cameroon:Kalkaba Malboum Sets Objectives With Sporting Federations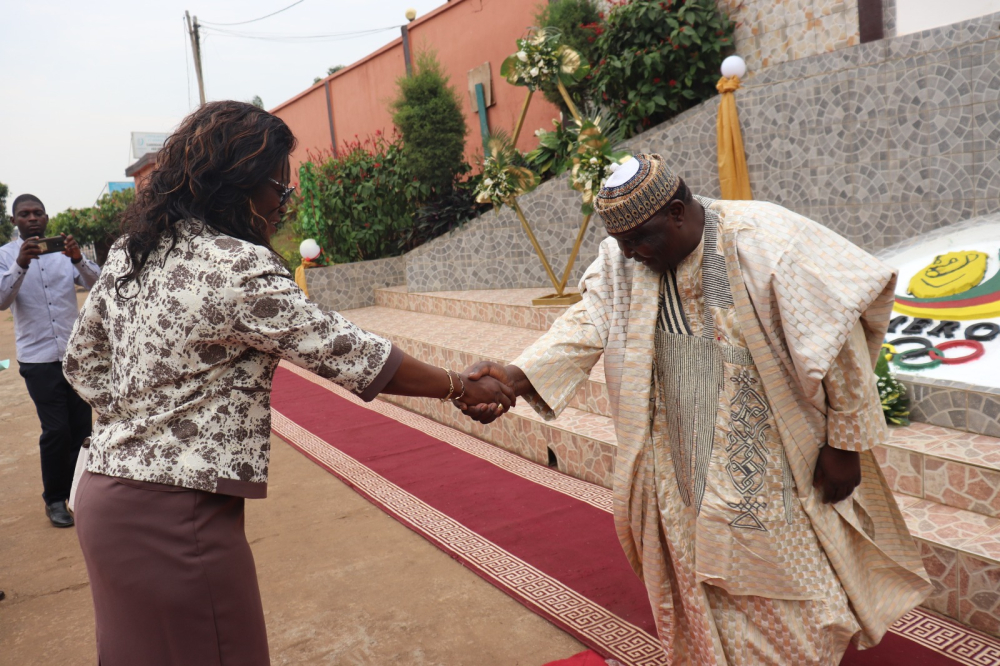 Kalkaba Malboum
The newly re-elected CNOSC President received New Year wishes from sports federation heads
After a two-year recess period due to th Covid-19, the tradition of New Year was respected in the gardens of the Cameroon National Olympic and Sports Committee.
President Kalkaba Malboum who was just re-elected for another mandate as President of CNOSC set some objectives for the year in his speech.
But before the speech of the CNOSC President, the representative of sports federation heads, Mrs Odette Engoulou congratulated Kalkaba Malboum for his re-election in the last elective general assembly on January 26, 2023 of the CNOSC. On behalf of all, the sports federation Presidents promised to continue working in collaboration with the Olympic Committee for the wellbeing of athletes. On the other, hand David Ojong, Secretary General of the CNOSC, presented a balance sheet of previous year's activities.
Addressing them, Kalkaba Malboum, congratulated all newly voted Federation Presidents as elections had not taken place in the majority of federations since 2013. He presented a seven point priority agenda that could take the sporting movement to a higher level. Putting place of a good administration in sports federations, the conception and implementation of an adequate sports programme, the development and promotion of Olympic values, organisation professional sports competitions, intensifying bilateral and multilateral cooperation's, creating a sustainable programme in the Lake Chad in partnership Olympic Committees and searching for more funding are the major priorities.
Being a pre-Olympic year, he equally called on federation presidents to start working with their athletes so that Cameroon will have an honourable participation in the 2024 Paris Olympic Games.
Related Articles