Cameroonian Scientist Honoured With Gavi Job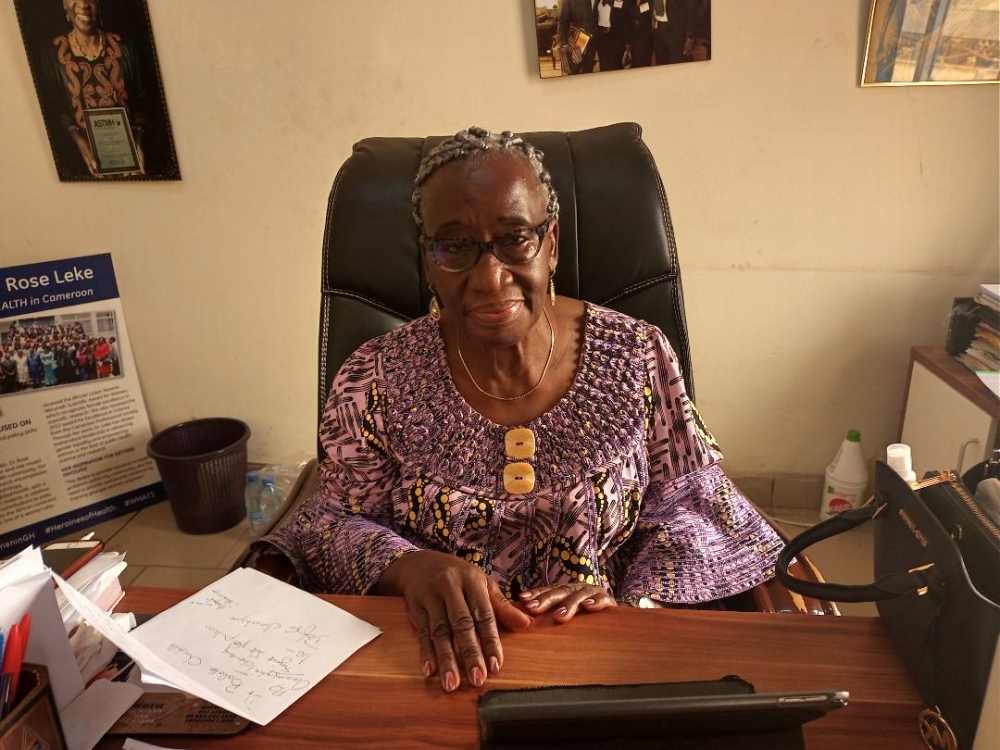 Rose Leke
Emeritus Professor at the University of Yaounde, Rose?Gana Fomban Leke, has been named new Chair of Gavi's Independent Review Committee which is responsible for reviewing all applications for new funding support submitted by Gavi-eligible countries
Leading Cameroonian-born African immunologist, parasitologist and malariologist, Dr Rose?Gana Fomban Leke has been appointed new Chair of Gavi's Independent Review Committee – a body responsible for reviewing all applications for new funding support submitted by Gavi-eligible countries.
The appointment of the Emeritus Professor at the University of Yaounde was confirmed Tuesday, February 7, 2023. Dr Leke been a prominent and well-respected figure in global health and immunology for several decades.
"We are privileged to have Dr Leke bring her deep experience, country knowledge, policy mastery, and expertise in immunization and passion to the Gavi mission," said Dr Seth Berkley, CEO of Gavi. "As the Alliance enters a period of renewal after several years of emergency pandemic response, Dr Leke is the right person to chair the IRC as we look to support countries to recover, restore and expand routine immunization, reach zero-dose children, rollout critical innovations such as the HPV and malaria vaccines, and strengthen health systems and emergency response capacities," he said.
Gavi, the Vaccine Alliance is a public-private partnership that helps vaccinate half the world's children against some of the world's deadliest diseases. Since its inception in 2000, Gavi has helped to immunise a whole generation – over 981 million children – and prevented more than 16.2 million future deaths, helping to halve child mortality in 73 lower-income countries. Gavi also plays a key role in improving global health security by supporting health systems as well as funding global stockpiles for Ebola, cholera, meningococcal and yellow fever vaccines.
Gavi's Independent Review Committee consists of technical experts knowledgeable on developing country contexts and relevant issues, and who have practical experience working in or with developing country governments, civil society, and other partners. Appointments to the IRC are confirmed by the Gavi Board, and the chair is appointed jointly by the Gavi CEO and the Chair of the Gavi Board's Program and Policy Committee.
Dr Leke is currently Chair of the Africa Regional Certification Commission for Poliomyelitis Eradication, the Cameroonian National Immunization Technical Advisory Group (NITAG) and a co-chair of the Advisers to WHO on the Development of the Framework for Allocation of Malaria Vaccine Supply. Co-chair of the Board of Harvard University's Defeating Malaria initiative, she additionally serves on WHO's Malaria Policy Advisory Group (MPAG), the Malaria Elimination Oversight Committee, and is a member of the Global Certification Commission (GCC). Previously Dr Leke was Vice-Chair of the first Technical Evaluation Reference Group (TERG) of the Global Fund and member of the Scientific Advisory Group (SAG) for Ebola vaccine trials in Guinea.
She is also a fellow of the Cameroon Academy of Sciences, The African Academy of Science, and The World Academy of Science, and an International Honorary Fellow of the American Society of Tropical Medicine and Hygiene (ASTMH).
Related Articles