Elite One Qualification: SW Governor, Elites Commend Victoria United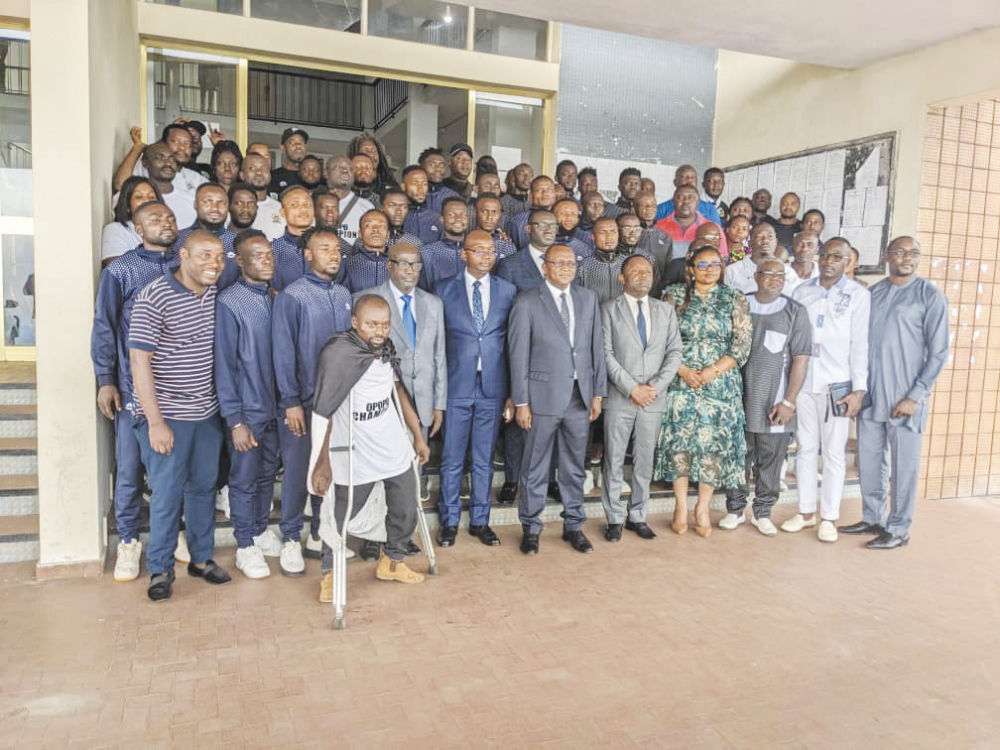 Regional authorities on May 11, expressed delight with the brilliant qualification of Victoria United Football Club of Limbe into MTN Elite One
The Governor of the South West Region has challenged the SouthWest league of FECAFOOT to ensure that more teams across the region qualify in the national Elite One championships. Bernard Okalia Bilai was speaking in Buea on Thursday May 11, 2023, following the presentation of Victoria United football club Limbe, by the Chair of FECAFOOT South West, Valery Ndazeh, to him and his collaborators. To the Governor, it was a gift full of pride and honour. ''With all the ultra-modern structure we received after the CHAN we had no team in Elite One. Now Victoria United of Limbe has made us one of the regions that would host the Elite One encounters. This is success that must be properly harnessed. I told one of the elected officials to go and tell the traditional rulers and all the living forces that they should carry it and hide into top of the mountain so that never again should the team return to Elite two'' he said. To Governor Bernard Okalia Bilai, the Region cannot have ultramodern infrastructure and do not have a football team at that level, reason why he called on the President of the Regional league to put all hands on deck and ensure that at least four teams in the SWR get to Elite One.
According to some South West Elite, this is the time for the region to wake up from sleep. To them, Victoria United deserves their support because it has done them great honour. Going by Senator Charles Mbella Moki, "OPOPO" has sent a strong message, after the Head of State invested so much in the domain of sports by constructing infrastructure in the region, it is time those of the region to show leadership. ''We saw PWD of Bamenda take the Cup with total mobilization from the population of the North West Region. This is the time for those of the SWR to assume their responsibility'', Senator Mbella Moki noted.
Valery Ndazeh, SouthWest Regional President of FECAFOOT said their ambition is not just to win the cup but equally participate in CAF competitions. We promised to give more joy to our supporters as far as Elite One is concerned. ''The Governor has given me a task to ensure that the SouthWest Region should not have only a team. We have to start from somewhere and we have to begin now'', he stated.
Related Articles