2023 Huawei ICT Competition :50 Cameroonians On The Whirls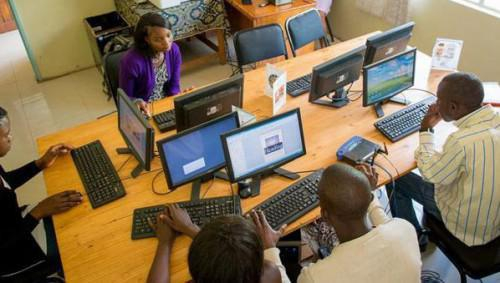 The best among them will move on to represent the country at a global event
Some 50 Cameroonians with an interest in the ICT sector have begun taking tests that will determine who represents Cameroon at the Huawei ICT Competition.
The Cameroonian subsidiary of the Chinese telecommunications giant, Huawei on January 31, 2023 launched the second selection process. This took place in both Yaounde and Douala.
This stage, which comes on the heels of the preliminary examination held in December 2022, aims at putting the theoretical and practical knowledge of students passionate about Information and Communication Technology (ICT) in competition on the national and international scene.
The 50 students in the running, from a rigorous selection process organised within the eight partner schools and universities of the "Huawei ICT Academy", faced the final tests which took place simultaneously at the National Polytechnic in Yaounde and in Douala (Institut Universitaire de la Côte).
"There were 90 minutes for 90 questions in three specialties. It was affordable, I fought hard. It was a great experience. I feel very honoured to have participated in a Huawei competition and to have reached the final after the preliminary phase. The rest, we put in the hands of God, "said Guirole Francis Dongho, third year student, Computer Engineering, Faculty of Engineering and Technology of the University of Buea.
At the end of this national final exam, the 10 candidates with the best performances will be the winners at the national level, and six of them will be selected to continue the competition at the regional level and thus represent Cameroon internationally. They will form two teams of three students each: one team for the Network Track Speciality and the other for the Cloud Track Speciality.
During this competition, explains Edmonde Djiokeng Teboh, Public Relations Director for Huawei CEMAC Zone, the candidates have access to Huawei's online learning platform, and "familiarise themselves with the innovative technologies of the telecommunications giant and have the opportunity to measure their knowledge on the international scene with candidates from other countries".
For those who have not yet completed their studies, she says, "this programme is an opportunity to get a first-hand look at the latest technologies and thus deepen their ICT skills and even develop project ideas that they can implement in the long term."
Related Articles