Cameroon:Eden Media Group CEO Is No More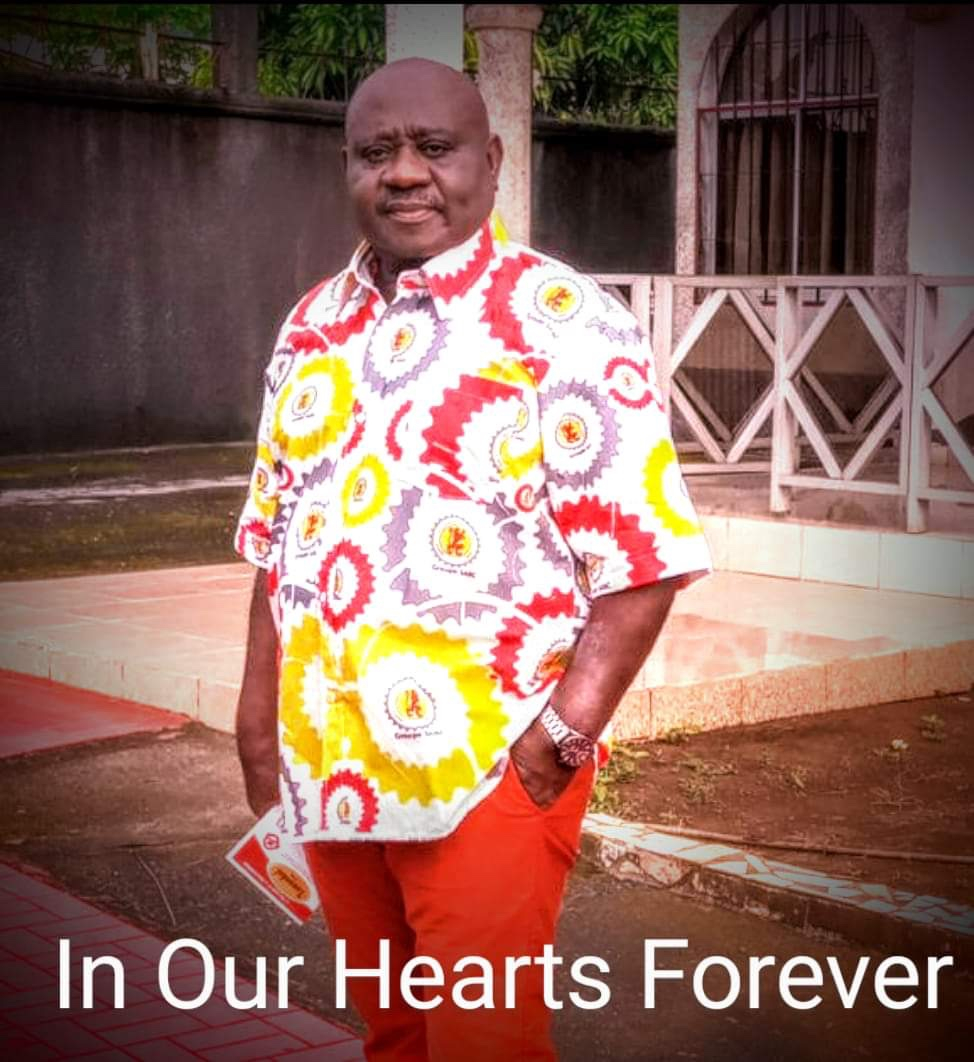 Nzohngandembou
Chief Zachee NzohNgandembou died in a hospital in India Tuesday, February 7, after an illness
Though on a hospital bed in faraway India, Chief Zachee NzohNgandembou didn't want to afford losing track of news happenings in Cameroon.
But alas, he would later become the newsmaker himself the next day. The Chief Executive Officer, CEO of the Eden Media Group, died early Tuesday morning. "I communicated with him just yesterday in the mourning (Monday)," Elias Ntungwe Ngalame, Publisher of Eco Outlook Newspaper who spent over 20 years working with the Eden Newspaper, told Cameroon Insider.
"We discussed the Martinez Zogo case, media aid that has been slashed, and many other things. He told me to keep him posted with news happenings in Cameroon," he said. "When I talked with him, he told me the first operation was successful and that he was preparing to go for the second in an hour's time. I am sure it didn't end well," Ngalame said, adding the late NzohNgandembo didn't show any signs of severe illness when they chatted on a WhatsApp call.
In 2004, NzohNgandembou founded the Eden Media Group – a conglomerate comprising a reputable local bi-weekly newspaper (The Eden), an international quarterly magazine (Eden' X-tra) and a private radio station based in the South West region. Earlier on in 1990, he founded the Centre for the Environment and Rural Transformation (CERUT) non-governmental organisation with the mission to empower local people through training for the elimination of socially unjust practices that result in poverty and land degradation.
Born on August 13, 1958 in Bangem, Kupe Muanenguba Division of the South West region, NzohNgandembou's educational career started at Presbyterian School Ekanjoh where he obtained his First School Leaving Certificate in 1971. After bagging his GCE O/L and GCE A/L in 1976/78 respectively, the late NzohNgandembou would pursue his journalism dream in the Nigerian Institute of Journalism in Lagos in 1979 – closely followed by the School of Journalism and TV Berkshire in England 1982 where he obtained a Diploma in Mass Communication. As if this wasn't enough, he obtained an Advanced Certificate in Journalism from the University of Jos (Nigeria) in 1984 as well as a Post Graduate Diploma in Journalism from the Nigerian Institute of Journalism- Lagos, three years later.
"He was a media community guru. He promoted community media practice in every sense of the word. He was an exemplary media icon. The nursery of my media debut started at Eden radio and Eden Newspaper where he taught me a lot of values in ensuring that the respect for journalism ethics while I practice was taken as a matter of priority," she said. To Tarhyang Enowbikah Tabe, Publisher of the Advocate Newspaper who worked closely with the late NzohNgandembou, news of his death came like a bombshell.
Related Articles